Zone office fund fraud problem rocks board again | Thiruvananthapuram News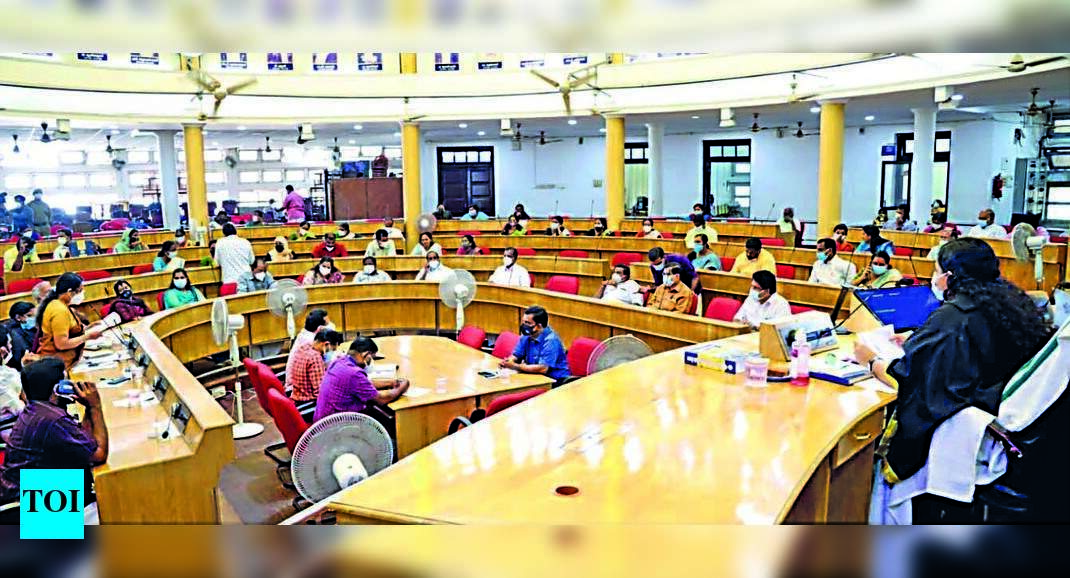 Thiruvananthapuram: Funds fraud at zonal offices which had sparked opposition protests rocked the company's board again on Thursday following remarks against three other company staff surfacing in the report of the internal committee. DFL adviser Amshu Vamadevan, in what appeared to be a CPM ploy to avoid any questions from the opposition, demanded clarification over reports that three other staff members were held responsible for the fund fraud.
Mayor Arya Rajendran said such a report had never come to his attention and even the company secretary was unaware of it. She said it was a major mistake on the part of the officials concerned not to have made her aware of the matter. Arya Rajendran told the board that the company secretary will now oversee the internal committee's investigation.
The investigation reports were classified into three separate files by the internal committee and were filed on April 8 and 12. This was sent to the facility wing. The Company Secretary has not yet reviewed the final report to recommend any disciplinary action. We learn that the shortcomings reported by the internal committee would only call for a memo and not a suspension. Failures were reported in the area offices of Sreekaryam, Nemom and Attipra.
The company lost an amount of Rs 32.96 lakhs and this is to be recovered from the staff responsible for it. A departmental investigation and a police investigation are ongoing, the report said. The incident came to light when the officer in charge reported a one-month delay in depositing Rs 1.74 lakh at the Sreekaryam zonal office. Further audit showed that an amount of Rs 5.12 lakhs collected over six days between January 22 and July 6 at Sreekaryam Zone Office was not reflected in the company's account.
At the Nemom zonal office, where the biggest fraud was committed, an amount of Rs 26.74 lakh was missing. This amount was collected between January 24, 2020 and July 14. One of the staff members who was suspended at the Nemom area office told TOI that the amount was frequently taken to the bank by other staff members. However, when the funds disappeared, all the staff who used to take the money to the bank denied ever taking the collected amount to the bank. The two officials also failed to check the sealed counter-sheet returned by the bank on a daily basis and to stick it on the register. No records were also kept to monitor the person who took the amount to the bank.
The civic organization will seek legal advice on the recovery of the amount lost from the staff responsible for it. The company wishes to clarify whether the initiation of recovery procedures will tinker with the ongoing criminal proceedings against the suspended staff.