Vancouver office market still has the lowest vacancy rate in North America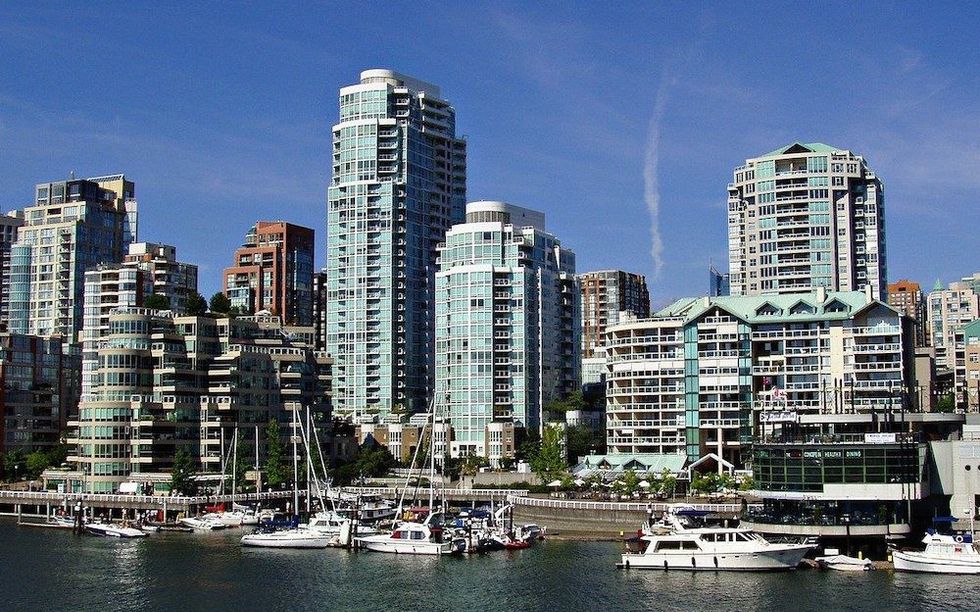 Vancouver had the lowest office vacancy rate in North America before the COVID-19 pandemic, and even 25 months after the contagion upended the world, little has changed.
"Tight vacancy conditions in the downtown Vancouver office market have largely persisted despite the continued impact of COVID-19 containment measures on the rental market," reads a statement. Avison Young Report Q1-2022 in the city office area. "Rental rates for applicable spaces in Class AAA, A and B buildings appear to have plateaued and availability continues to be limited for small and medium sized tenants, although a considerable number of options exist for large tenants due to the continued delivery of new AAA class buildings to the Vancouver market.
Activity in the downtown Vancouver sublease market has been particularly frenetic, but while larger tenants have an easier time securing sublets, the same is not true for smaller and smaller tenants. average tenants, because the availability of inventory that meets their needs is limited. Sublease availability was virtually sideways last quarter compared to the end of last year, falling to 0.12% from 0.15% in Q3-2021.
Conditions were tighter for smaller tenants: direct availabilities fell seven basis points to 0.93% over the same period, the Avison Young report notes, however, mid-sized office tenants had a slightly easier time sifting through vacancies, albeit slightly, with the availability rate for these tenants rising to 1.62% from 0.95% in the second half of 2021. The vacancy rate for under- rentals for midsize tenants rose to 1.31% from 0.38%.
The most likely reason why Vancouver's office vacancy rate is so low is that about 95% of businesses in the city are small businesses, meaning they have no more than 50 employees and logistically, they have had an easier time overcoming the obstacles posed by the coronavirus than their larger counterparts.
Strong signs of recovery
According to Andre Alie Day, commercial real estate broker at CBRE in Vancouver, foot traffic downtown has increased nearly 300% since the start of the pandemic, and while not back to pre-COVID levels , it is nevertheless an encouraging sign , he said.
CBRE statistics reveal that downtown Vancouver's office vacancy rate is 7.7%, and while this is considerably higher than the pre-pandemic vacancy rate of 2.2%, it remains the tightest market in North America, which means a propitious post-COVID recovery. There is also 850,000 square feet of office space on offer in buildings under construction in downtown Vancouver, where there were 150 sublease spaces available in July 2020, which fell to 75 in mid -2021 and at 67 this month.
There are other telltale signs, Alie Day added: morning rush hour traffic on highways and bridges leading to the urban core is once again a bane for most commuters; peer-to-peer meetings in the city take place in person instead of via Zoom; in-person conferences are becoming common again; restaurants and concerts are at capacity; and the Canucks, in the midst of a tight playoff race, are once again the hottest ticket in town, playing to sold-out crowds at Rogers Arena.
That doesn't mean remote work will become a COVID-induced aberration. The resounding success of remote working throughout the pandemic, during which productivity has barely declined across industries, has raised expectations among the workforce, and companies accordingly offer incentives to bring employees back to the office. That's not unreasonable, especially given the implications of hiring employees that executives never interact with beyond a Zoom meeting.
Alie Day says these incentives range from companies renting larger, nicer renovated offices that encourage greater collaboration, whether in purpose-built meeting spaces, lounges and even kitchens, perhaps alluding to a move towards open-concept offices, which have traditionally helped reduce square footage expenditures per employee.
"They make offices places to come in, collaborate and talk with staff and colleagues," Alie Day told STOREYS. "I see incentives like monthly team-building activities, whether it's Thursday drinks and dinner at Earl's after work or happy hour on Fridays. I've heard that some companies entice their staff to come back by spending their lunches; anyone having difficulty getting to work, in some cases the company will pay for their parking. This is on the extremely incentive side.
However, the majority of companies – and particularly in Vancouver where, again, small businesses vastly outnumber head offices – are more cautious in their approaches, letting employees know that office attendance is optional, although that at the moment, like a slow return, whether five or more days a week, is gradually being implemented.
This might, however, prove to be a harder sell for skilled technical employees. Vancouver has time zones equivalent to the two largest tech hubs, San Francisco and Seattle, which, along with a favorable exchange rate between US and Canadian dollars, has made Canada's third-largest city a hotbed for satellite offices opened by companies based in Silicon Valley.
Amazon has just leased 1.5 million square feet of space in Vancouver that will house 4,000 to 5,000 employees, many of whom will be graduates from local universities, while others will, thanks to Canada's hospitality policies immigration, imported from abroad. In short, Vancouver's tech industry attracts the crème de la crème.
But that will come with concessions from companies, says Alie Day.
"Why Amazon would do that is that a lot of employees are based in Seattle, which is the same time zone as Vancouver, and our universities produce good talent and, in addition to our immigration policies and our office, Vancouver is a discount compared to Seattle. , as are wages," he said. "But there is a struggle for quality at the moment. Many of the subleases that remain in the market are stuck in the market for a reason, whether they are uninspiring, in bad locations or maybe they are Class B or C facilities. . »
He added that skilled technical employees are very self-sufficient and many choose to continue working remotely, and because companies compete fiercely to hire them, their office needs exist on a spectrum.
"If their top talent wants to work from home, this company doesn't want to lose that employee to a rival company that offers more flexibility, but it does force returns to the office to some extent," Alie Day said.
However, there is no greater reason for companies to ensure that employees are physically present during working hours at least two days a week than to measure their competence and efficiency – and the desire to being in the office is a two-way street, especially for the young and ambitious.
Plus, Vancouver is the third least affordable city in the world, and for young workers renting cramped apartments with roommates, getting back to the office could offer some respite.
"Eager young professionals want to come back because getting that collaboration in the early years of your career is so important, as well as the mentorship that you get just by being around people in the office," Alie Day said. "It's tough being stuck in an apartment all week with a roommate working at a kitchen table. Working from home might be different if you're a Silicon Valley CEO with a mansion in the hills with your own private office, but I don't think two people working at a kitchen table is the future of work, it's just not feasible.