US Office Market 2022: Expert Insights

We have seen major changes over the past two years due to the COVID-19 pandemic – and the office market is no different. So, as people slowly return to the office, CommercialCafe asked commercial real estate brokers and industry experts to share their thoughts on the state of the market in 2022.
More specifically, we asked them about the the biggest challenge the market would face and how it has changed over the last couple of years; what innovations would enable a safer and more comfortable office experience in the future; if they had noticed any changes in the preferred rental terms; their thoughts on hybrid work and more. Read on to find out what they had to say.
Meet our experts
What is the number one challenge facing the office market in 2022?
Shaun Connell
"Culture of working from home. Although we are seeing an increase in the number of people returning [the] office, I doubt the number will ever be the same as in previous years."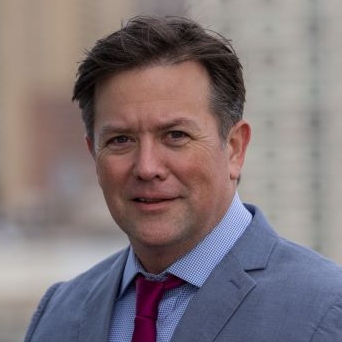 Brian Higgins
"The biggest challenge facing the office market in 2022 is a return to pre-COVID vacancy rates. There is less demand for office space at this time which hinders full occupancy. Also, as companies adopt more hybrid work models, they don't need as much space as they did before COVID."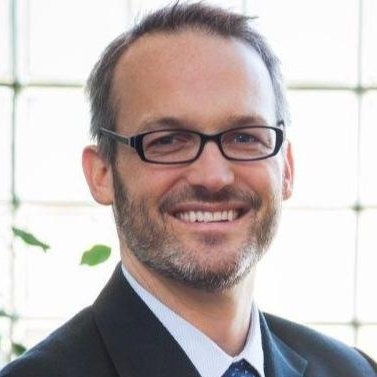 Ryan Swehla
"The well-established hybrid approach will become a challenge for office space, especially in primary markets like New York and San Francisco. Secondary markets — cities like Sacramento and Charlotte — will still see many workers continue to adopt the work-from-home model. However, office space will become relatively more desirable in booming secondary markets."
How have the previous two years transformed the office market?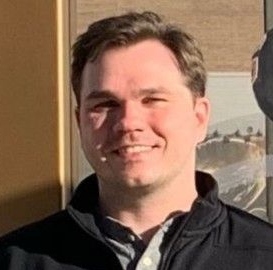 Shaun Connell
"People have discovered that for most jobs they don't need to go to their desk. Yet they can be just as productive and work from the comfort of their own home. So the past two years have made them less compelled to return to the office – hence the downfall of the office real estate industry."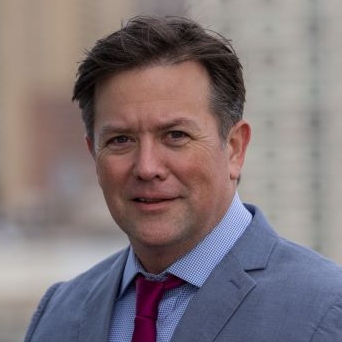 Brian Higgins
"Flexible working hours have proven to be beneficial for both employee and employer. Studies have shown that employees are more productive with flexible hours, which helps the company's bottom line."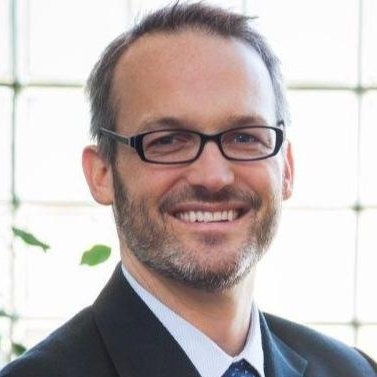 Ryan Swehla
"He showed the value of in-person work, especially in these advanced economies – a term for secondary and tertiary markets that have a higher quality of life that attracts workers who are not tied to a physical workplace and away from employment bases in major cities. This phenomenon leads to a more dispersed economy, a decentralized workforce and [is] a key element strengthening the concert economy. Due to the changing parameters of workers – both geographically and spatially in terms of office versus home – this has, in a sense, created a digitized outpost economy."
How widespread is the adoption of hybrid working models among tenants and how long is this trend?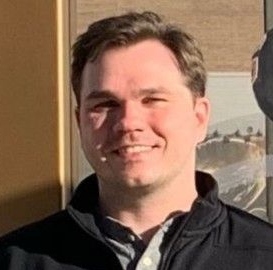 Shaun Connell
"Adopting a hybrid workspace is now a daily occurrence in most workplaces. Most tenants have already adopted the hybrid working model. However, the trend might see a decline in the near future."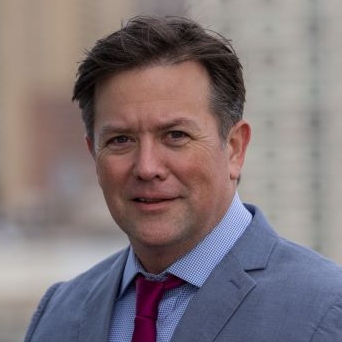 Brian Higgins
"I think most companies have embraced hybrid work models, and it doesn't look like that's going to change anytime soon."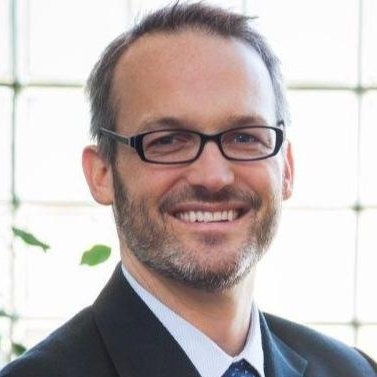 Ryan Swehla
"I expect 20-30% of white-collar occupations to move to a hybrid model of alternating days in and out of an office for most employees in the long term. Google CEO Sundar Pichai even said the hybrid 3-2 model (where employees come into the office three times a week and work from home twice a week) has really taken hold."
Are commercial tenants considering/planning for a long-term reduction in office density?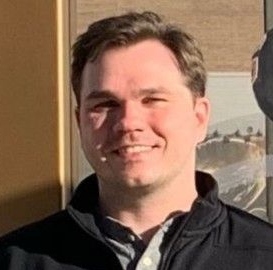 Shaun Connell
"Absoutely! There is a huge spike in their interest in reducing office density. Most tenants (if not all) have already done this or are eager to do the same."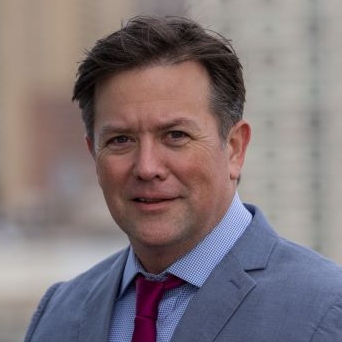 Brian Higgins
"Reductions in office density were all the rage long before the pandemic hit. Companies had begun to reduce their footprint through green initiatives. This trend will continue and will likely lead tenants to seek out more modern space."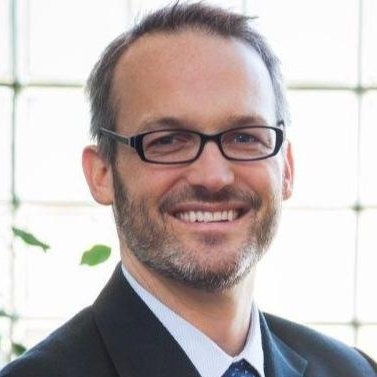 Ryan Swehla
"It really depends on the industry and the size of the company. We tend to see smaller companies [that are] more accustomed to working together while keeping their office space. Hybrid work models don't really impact office size for many shift-working companies, as they plan to have everyone in an office at the same time at least several days a week. . As far as long-term reductions in office density go, it's remote working that will really impact that. The more full-time remote employees there are in a company, the more likely they are to reduce their long-term office footprint."
Have there been any notable changes to preferred rental terms, either for tenants or landlords?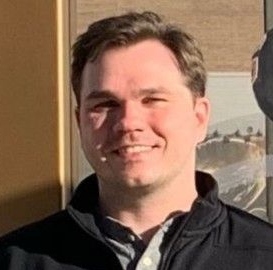 Shaun Connell
"We've seen a pretty noticeable trend in lease terms, particularly in lease length. Before, we used to see a lot of long-term leases. However, in 2022 we are seeing leases for as little as three months for office space."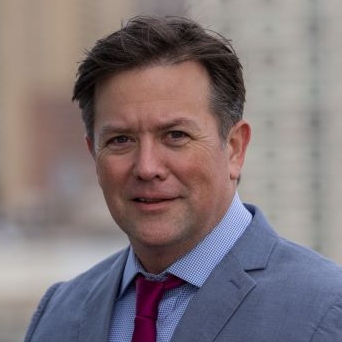 Brian Higgins
"The most noticeable change I've seen is the desire for better workspace design. Tenants in a post-COVID world must rethink the design of the space they occupy. Landlords must be willing to work with potential tenants on these new requests."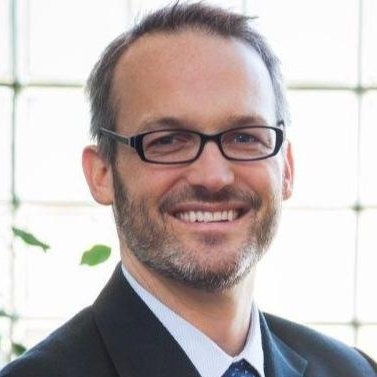 Ryan Swehla
"It really depends on the industry, size, and specific situation of the business. The early part of the pandemic provided tenants with some leverage in changing rental terms (whether committing to shorter rental terms or signing larger agreements with longer terms). favorable due to market uncertainty). It's going to be an interesting year that I think will provide additional answers for the future of office work, both on a macro level, but also in local markets, where they may experience higher vacancy rates than habit."
Which innovations will enable a safer, simpler and more comfortable office experience in the future?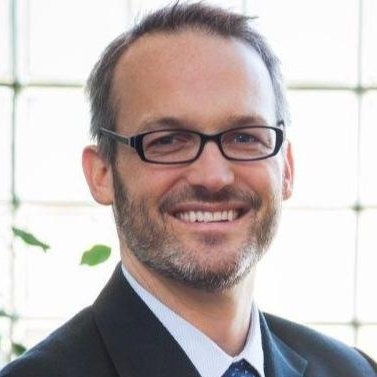 Ryan Swehla
"Safety has been a key part of returning to work, and some companies and landlords have invested not only in safety measures (like masks and hand sanitizer), but also changed the general layout of offices to let more space.

While distancing between workers may initially have been a safety measure, it may also provide a more comfortable experience in the future. One of the changes for some offices (especially for companies adopting a hybrid model) is that the office becomes a welcome oasis from home and a place where workers want to come together to share ideas, brainstorm and collaborate cohesively. – but not every working day."
Are there types of office space and amenities that are receiving increased attention due to current conditions?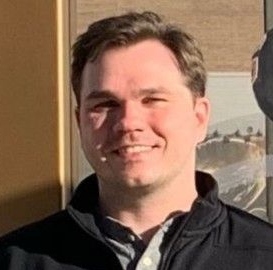 Shaun Connell
"Office space as a service has seen an increase due to current conditions. Many companies are turning to ready-made office space offered as a service. Moreover, amenities like good connectivity are currently in high demand due to the hybrid workplace model."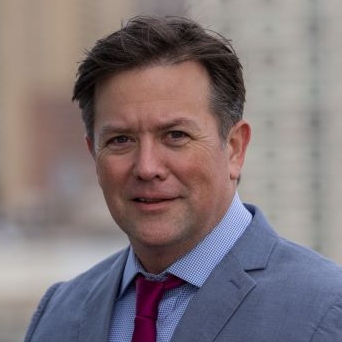 Brian Higgins
"More modern or newer buildings are more sought after by tenants. This was driven by the need to redesign the workspace post-COVID."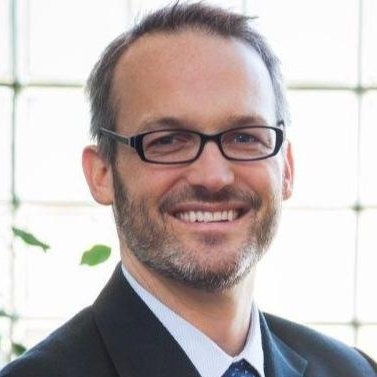 Ryan Swehla
"There are secondary and tertiary markets with a growing population that are experiencing a strong environment for office space and leases. It really depends on the local market demand. The industrial space has exploded in some markets as we continue to see a boom in demand for e-commerce and shipping."
Are there any other ideas you would like to share?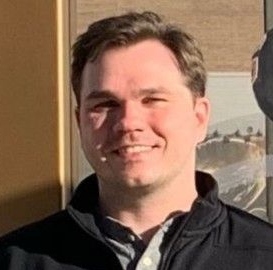 Shaun Connell
"In my opinion, commercial office space may never return to where it was a few years ago. Some people even call it less productive too!"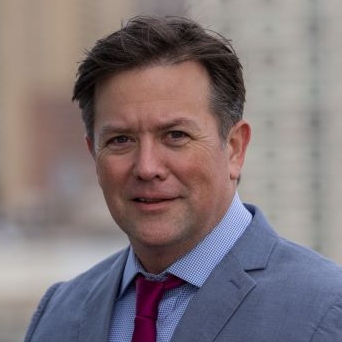 Brian Higgins
"One thing that I think is being overlooked is the effect that rising vacancy rates will have on property values. I imagine there will be many calls for property assessments in Philadelphia, which could lead to tax shortages. The big question is what long-term effect will this have on the downtown residential market."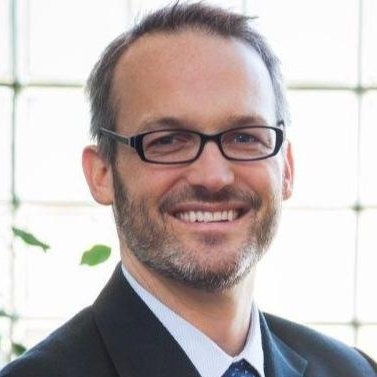 Ryan Swehla
"You will find more information in the industry report we just got out. He gives five predictions for how the outpost economy is changing America. You might get more ideas from it!"
If you found this article useful and informative, be sure to check out our Expert Insights & Roundup series.