The slowdown in tech hiring could have a big impact on the office market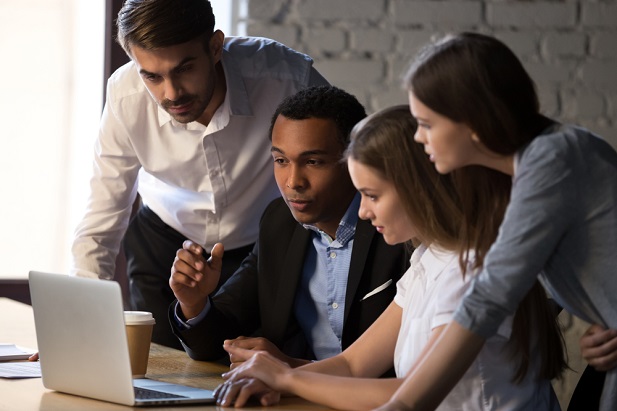 A slowdown in technician hiring could have a big impact on the overall office market, according to an industry watcher.
John Kim, analyst at BMO Capital Markets Told CNBC's 'Squawk in the Street' that he recently downgraded three office REITs with high exposure to the tech sector, noting that a pullback in tech hiring could ultimately weigh on REIT revenues and earnings.
"When we're talking about companies that often do expansion leases in large developments and are now slowing hiring, that could be a major issue for office REITs," Kim said. A flurry of tech companies has slowed hiring in recent weeks, with Microsoft announcing last Thursday that it would cut hiring for its Windows, Office and Teams software groups, according Bloomberg reports.
Meta also announced plans to suspend hiring, while Amazon's chief financial officer said on a recent earnings call that its warehouses were "overstaffed." And at the end of May, Redfin confirmed the "difficult decision to freeze hiring and cancel a small number of vacancies" as the housing market cools.
"It's really about the perception of the business and its growth profile," Kim says. "Again, a lot have grown a lot from the developments, that's the only bright spot for office REITs, and if those developments aren't able to attract tenants, it could [effect] Evaluation. It's already the case.
Technical leasing accounted for 22% of all office leases last quarter. The sector has been hit hard by COVID, with such concerns accelerating of late as companies struggle to implement return-to-work plans and hybrid work plans for increasingly geographically dispersed teams . And the decline in technology demand "really takes the leg off the stool for growth" for some office REITs, Kim says.
In addition to a slowdown in tech hiring, geography is also at play, with a new generation of technology hubs taking center stage, led by unexpected metros. Top Emerging Technology Markets – defined by Moody's Analytics as regions with at least 10% job growth for IT and math occupations than the national average since 2018 or at least 4% median annual wage growth for occupations computing and math since 2015 vs. national – include Ventura, Buffalo, Greensboro, Miami, Greenville, Knoxville, New Orleans, Norfolk, San Bernardino, Nashville, Lexington and Wichita.
"With a skilled workforce moving beyond the confines of established tech hubs and shunning the high rents and wages they contain, big tech companies may be rethinking their roots," Moody's analysts note. . "Silicon Valley, Seattle, or Boston will likely remain top tech hubs, but there's a move toward a balanced tech sector that's spreading across the country."