Tech companies chart different paths to office work with real estate moves (NYSE: TWTR)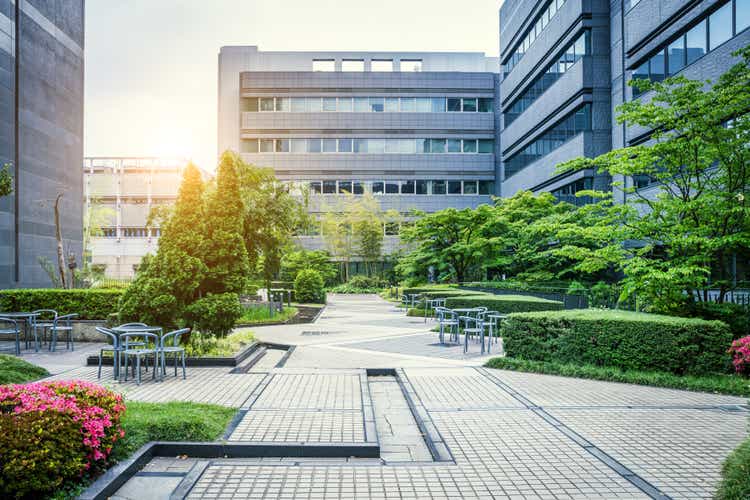 Tech companies have tended to make back-to-office decisions in 2021 as they navigate the constant stream of information around COVID-19 outbreaks. Now, more than two years into the pandemic, they are better able to chart paths that give some insights into their diverging ambitions for office growth and remote working — and their responses to cutting costs under the threat of recession.
Twitter (NYSE: TWTR) is leaning more towards remote working, reducing physical offices in several global markets, including New York, San Francisco and Sydney, reports Bloomberg, citing an employee letter.
The company will leave an office in San Francisco directly behind headquarters and forgo opening an office in Oakland, according to the report. The Sydney office is set to close and the company is considering letting leases end in a number of other global markets, including Seoul; Wellington, New Zealand; Osaka, Japan; Madrid; Hamburg, Germany; and Utrecht, the Netherlands.
It's not about cutting jobs, and the company said in the memo that it's not changing its commitments to those markets — it'll just have those employees working from home full-time now. Changes will be drive cost cuts, as the company navigates a tougher economy and tightens amid a pending deal to be bought out by Elon Musk.
Elsewhere, Google (NASDAQ:GOOG) (NASDAQ: GOOGL) buys Chicago's Thompson Center for $105 million, intending to occupy the entire building. This property served as the former downtown Illinois State office center. Google, with 2,000 employees in Chicago, will renovate the building and give its employees a key presence in the downtown Loop neighborhood.
Apple (NASDAQ: AAPL) is expanding its presence in San Diego by buying a 67-acre campus and seven buildings for $445 million, as part of plans to employ 5,000 workers in the area by 2026.
In May, Apple (AAPL) postponed its plan to return its employees to the office three times a week, responding to the latest wave of viral variants of COVID-19.
Twitter employees made the company's commitment to remote working a key issue when they had their first big Q&A with alleged buyer Musk.