Scottish office market 'remains robust despite ongoing economic headwinds'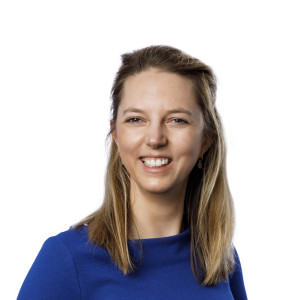 The market outlook remains positive in Scotland's central belt as occupiers review and implement their property strategies, according to new data from commercial property specialist JLL.
In Glasgow, 126,000 square feet were traded in the city centre, an 11% increase on the same period last year, further boosting confidence in the city's office market.
The number of transactions of 5,000 square feet and more in Glasgow also increased in the first half compared to the same period in 2021, with the professional services sector being one of the most active.
---
---
In Edinburgh there was a total occupancy of around 97,000 square feet, of which just over 51,000 square feet was in the city centre. A significant number of lease renewals have also been agreed – nearly 200,000 square feet in total – suggesting occupiers continue to assess their workplace strategies.
JLL reported the highest number of occupier visits to Edinburgh in May this year – the highest levels since 2017. Due to increased demand reported by occupiers, growth in transaction volume is expected in the third quarter of this year for both cities. .
There are undoubtedly greater economic headwinds for both markets, but with clear trends towards higher quality sustainable space, albeit with a smaller footprint, JLL sees the office market in the central belt of Europe. Scotland stay healthy. Additionally, JLL reported evidence that occupiers continue to be motivated by rental events that influence their decision-making.
JLL continues to track average UK office occupancy levels, which recently peaked in the second quarter at 44% – an increase from levels seen in 2021.
---
---
Sara Dudgeon, Partner at JLL in Edinburgh, said: "The first half of 2022 has seen a recovery in occupier activity, evidence of the strength of the market.
"Demand for Class A office space has been particularly high in the capital with an increase in the number of workers returning to the office. Many companies are taking longer to find the right space for their workforce as employee demands change and we will continue to work to help our customers find and create the best possible spaces.
Meg Beattie, Investigator at JLL in Glasgow, said: "The positive turnout figures over the past six months are a strong indication of growing confidence in our market.
"Interestingly, professional services firms are beginning to implement their long-term occupancy strategies and are returning to the market looking for solutions to their current and future needs.
---
---
"Although occupants tend to reduce their size requirement, most are focusing on higher quality options.
"With a number of larger transactions underway, the outlook for the Glasgow office market is encouraging. We are optimistic about the strength of Scottish office markets."
---