San Diego office market attracts New York investment firm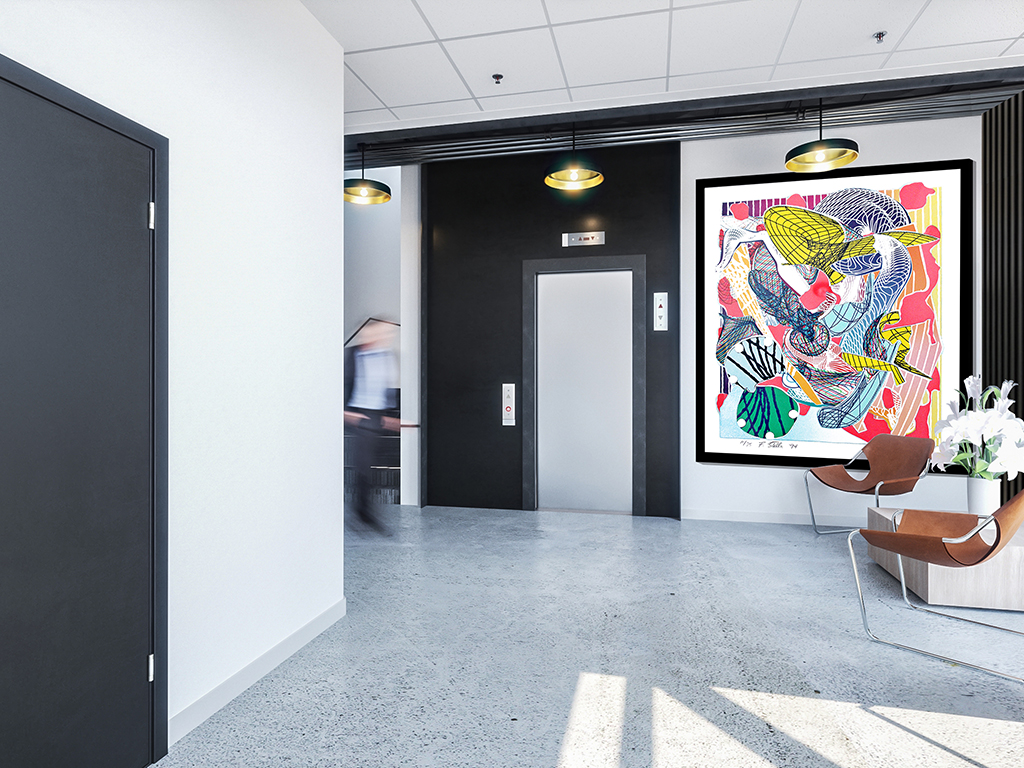 Sason, a New York-based family real estate company, is planning extensive renovations to the Kearny Mesa office building it acquired, including makeovers for the lobby areas. Rendered courtesy of Sason.
A New York real estate investment firm has acquired a Kearny Mesa office building as it enters the San Diego County market, where further acquisitions are planned.

sacon purchased the Chesapeake Corporate Center, 9555 Chesapeake Drive, with plans for major renovations, said company director Joshua Sason.

The company did not reveal how much it paid for the property, but said $1.5 million renovations were planned.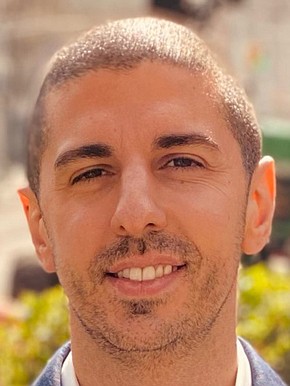 "We've watched San Diego for most of the last year and a half," Sason said. "We believe in San Diego and continue to seek to grow our market presence with future property acquisitions where we can create the best in class environments that embody the future of work."
Planned modernization

Planned renovations to the Kearny Mesa property include facade modifications, new landscaping, a new roof, creation of an indoor/outdoor workspace adjacent to the building's three lobbies, updated elevators, lighting and other mechanical systems.

The architect, L7 Studio Architects, is based at UTC.

"The bones are particularly attractive with this building. The glass front is something we appreciate," Sason said. "We are going to modernize and update the facade. We're going to be creating these outdoor patio spaces next to building lobbies. We are completely renovating and modernizing each of the halls.

Part of the building, renamed Canvas, is rented but Sason is remodeling a 17,000 square foot suite and a 3,000 square foot suite.

"San Diego, and specifically the Kearny Mesa submarket, is attractive due to continued tenant demand and the unparalleled level of amenities and connectivity offered by the location," Sason said. "At Canvas, we target forward-thinking businesses that value forward-thinking indoor and outdoor workspaces and overall well-being."

Displaced Traditional Tenants

Part of the attractiveness of the San Diego office market derives indirectly from the influx and expansion of life sciences and biotechnology companies.

Property owners catering to the life sciences market have been rapidly converting traditional office spaces into life science labs and research spaces, resulting in higher rent.

"This large influx of life sciences into the Sorrento Valley and Sorrento Mesa has displaced traditional office tenants from these submarkets," Sason said.
"Kearny Mesa really sets itself up perfectly for this kind of transitional element."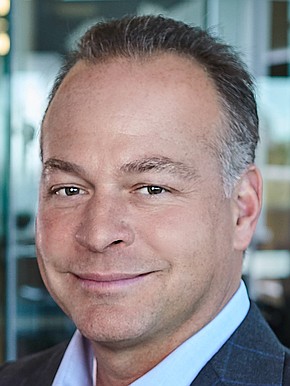 Richard Gonor, executive vice president of JLL in San Diego, said traditional office tenants are looking for new locations.
Gonor said submarkets like Kearny Mesa, Scripps Ranch, Mission Valley, among others, "are poised to see increased tenant demand for office space."

"There are a lot of tenants who are being displaced now, not just in the Sorrento Valley but in other submarkets," Gonor said, adding that some building owners are offering business incentives to rent. move out before leases expire so that the space they occupy can be converted for life sciences.

"It puts more activity out there in the (desktop) market," Gonor said. "Sason sees an opportunity to come to San Diego and provide products in attractive areas where they can reposition buildings to create the kind of creative office product these tenants are looking for."

Additionally, Gonor said the market for traditional office tenants has improved remarkably.

"In 2020, it was extremely calm. Unless a tenant had to do something, your typical office tenants would kick down the street and wait to see what would happen," Gonor said. "What we're seeing is that more companies are starting to require workers to come back, at least on a part-time basis."

Gonor and Tony Russell, general manager of JLL in San Diego, represent Sason in the field of leasing.

Strategy

Cresa, a commercial real estate brokerage, said office leasing at the end of 2021 had reached its highest level since the start of the pandemic.

"More than 7.8 million square feet of space has been leased, with levels close to recent historical averages," according to Cresa. "The fourth quarter of 2021 exceeded 2 million square feet of rental transactions."

As 2022 approaches, Cresa forecast that "steady gains across the broader office market will continue to increase".

Sason's strategy since its inception in 2009 has been to focus on office investments, primarily in Sunbelt cities, and the company saw no reason to change strategy when COVID hit.

"We launched the strategy around the office before COVID. We've actually ramped up acquisition activity throughout COVID," Sason said. "We are very pleased with the direction of our acquisitions."
sacon
Creation: 2009
Main actors: Ari Sason, Joshua Sason, David Rottenberg
Headquarters: New York
Activity: real estate investment company
Employees: 10
Website: www.sasonorg.com
Contact: 347-270-8814
Note: Sason is a family business that invests in real estate asset classes thematically, with an emphasis on emerging US markets and a preference for particular situations.