MBA publishes a white paper on the future of the office market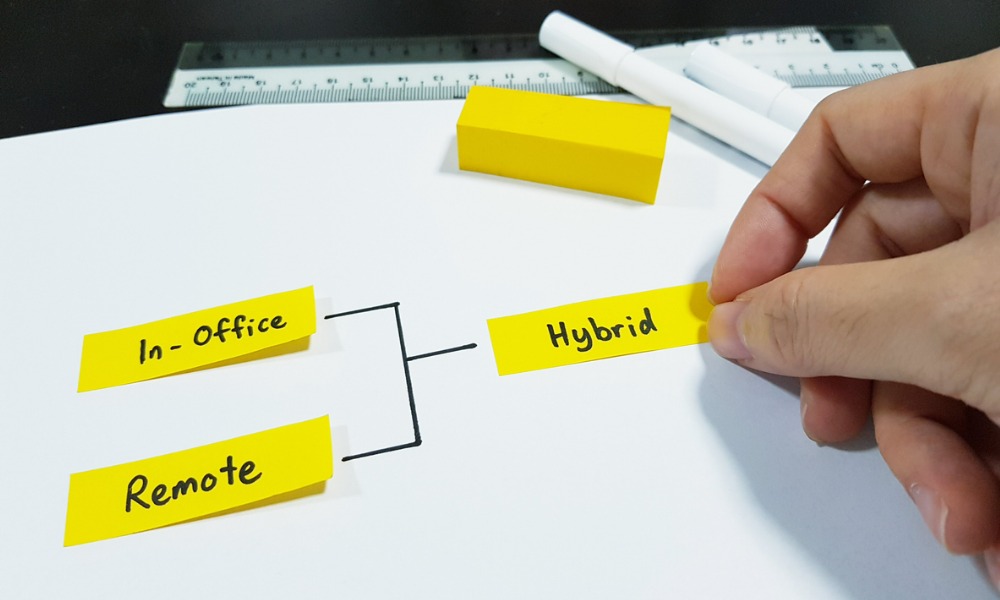 The white paper, titled A framework for addressing office demand in a post-pandemic world, found that "remote work can be just as, if not more, effective than office work in terms of getting the job done, while providing a range of tangible short-term benefits." The results also revealed that workers rely heavily on in-person interactions to build workplace capital, which helps them thrive in the long run.
MBA also presented two scenarios in the white paper to analyze the general outlook for the office sector:
"In the base case, the five-day in-person workweek would not return, replaced instead by a negotiated balance between the company and the remote/hybrid work worker," MBA wrote. "Using the dot-com crash as a parallel, a slow 10% to 20% decline in office demand would ensue, with the decline affecting leases ending over the next decade and with varying impacts depending on the country. geographical areas. Price declines to reflect this drop in demand could occur initially before leveling off, while the impact on net operating income (NOI) would spread out over a decade.
"In the alternative case, a return to pre-pandemic normalcy would lead to an increase in demand for offices, followed by an increase in property values ​​due to years of relatively low levels of new construction. Default rates and loan losses would remain subdued, especially as "bailout capital" seeks to find value in mispriced assets. Higher quality properties would continue to attract premium tenants, rents and values, while lower quality properties would not be as negatively affected as in the base case.
Jamie Woodwell, MBA Vice President of Commercial Real Estate Research and co-author of the white paper, commented: "There is a fundamental tug of war going on over whether office work remains a 'need to work'. have or if it becomes more of a 'get to have'. The more workers and employers need to be in the office, the greater the overall demand – and the less differentiation – there is likely to be for the space. The more we we "get" to be in the office with persistent hybrid tendencies, the more users will pay for properties that maximize that time while deciding to free up space in properties that don't meet those preferences.