Global office market shows signs of recovery, says CBRE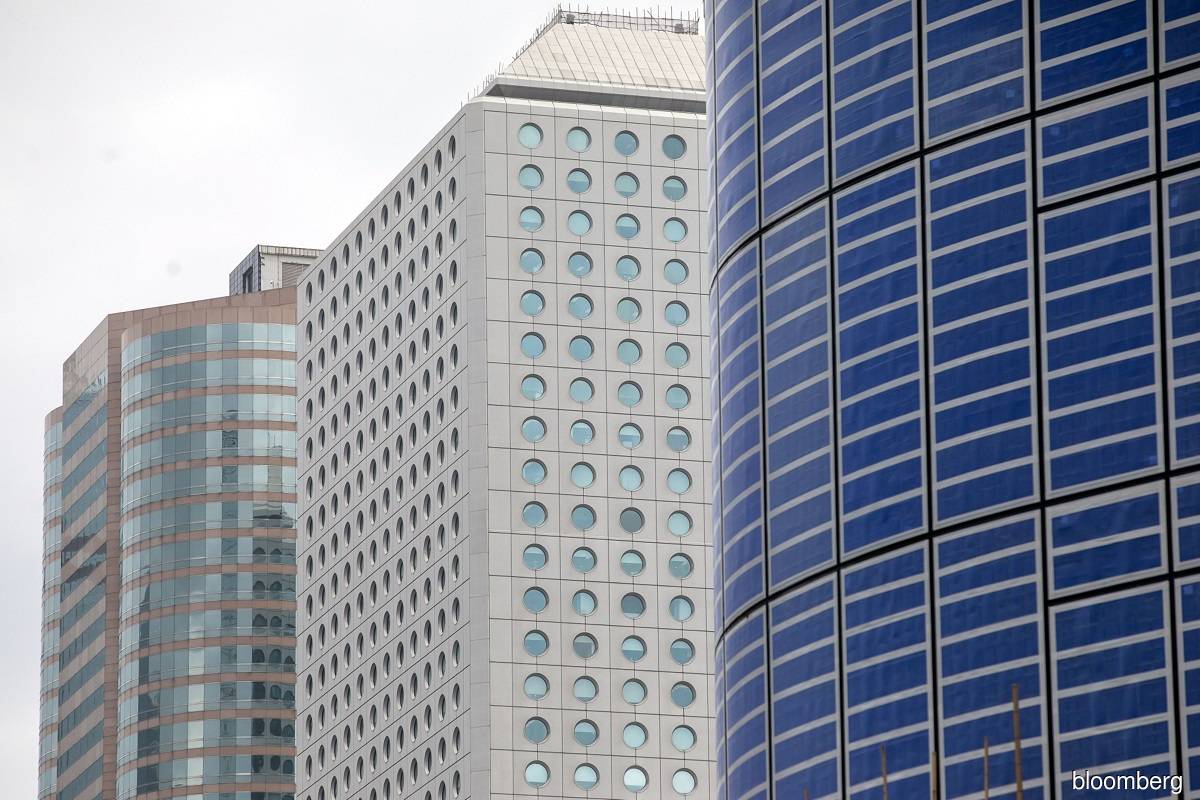 KUALA LUMPUR (August 5): The global office market, which was subdued last year, is set to see growth with the growing trend of hybrid working, according to international real estate consultancy CBRE.
During the CBRE Mid-Year Global Real Estate Market Outlook 2022 webinar held on Friday, August 5, CBRE's Head of US Office Research, Jessica Morin, said that in general, US and European employers support the trend of hybrid working and that employees return to the office as soon as the world enters the endemic phase of Covid-19.
"The return to the office has been slow but we expect the level of occupancy [of office] recover in the fourth quarter once employers have made their expectations of their employees clear. That said, the majority of employers are in favor of hybrid working, so we expect employees to be [back] in the office [soon]", Morin said.
Ada Choi, head of occupant research at CBRE Asia-Pacific, agreed, adding that the Asia-Pacific region had seen a similar trend earlier.
"If you compare Asia-Pacific, we came out of this crisis earlier [than US and Europe]. I looked on the net [office] absorption in 2021 and it has increased by 40%. This is very strong demand and we expect demand dynamics to normalize by this year," Choi said.
She also noted that apart from mainland China, particularly Shanghai which was largely affected by the city's lockdown in the second quarter, other Asia-Pacific markets with limited office supply such as Singapore , Seoul and Sydney saw an increase in rental rates. This has forced occupants to plan ahead to secure the space, which provides an overall positive outlook for the market.
"Meanwhile, some occupants have benefited from more rental options and discounts. We expect rental cycles to last longer in mainland China, Hong Kong, Tokyo and select US markets. Southeast Asia," Choi said.
In addition, Asia-Pacific has also seen a growing trend of flight to quality, which is linked to workplace transformation and environmental, social and governance (ESG) initiatives.
Choi noted that workplace renovations have been implemented to create more flexible spaces suitable for hybrid working conditions. Many individual office spaces will be replaced with more shared open spaces for collaboration.
ESG initiatives are primarily tangible sustainable goals set by employers. One of the efforts is to move to buildings with green and sustainable features. However, relocation comes with its own set of challenges.
"I think there's a lot of talk about whether these moves involve downsizing and we know that's true, but most of them are cost and space neutral. This is a trend we are seeing in Tokyo, Taipei and several Australian markets.
"However, going forward, I think there may be some resistance to relocation due to the steep increase in costs. This could potentially reduce occupants' intentions to move," Choi said.
To overcome this, Choi said some landlords increased incentives, extended the feudal period, and provided attorney solutions to attract tenants.