AMP Office Fund Unitholders Secure Date for Trustee Change Vote | New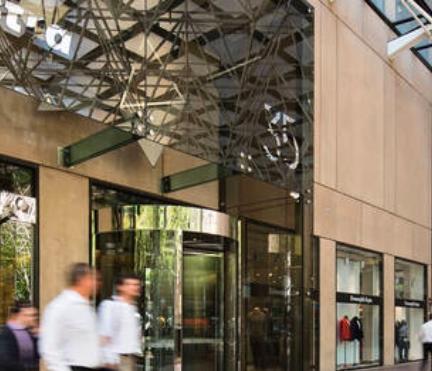 Unitholders of the AMP Capital Wholesale Office Fund (AWOF) of 7 billion Australian dollars (4.7 billion euros) will vote at a meeting to be held on July 15 to decide whether or not to withdraw AMP Capital in as trustee of the fund.
AMP Capital's flagship fund is set to be transferred to Dexus following a deal – reached in April – to give Dexus the rights to manage AMP Capital's $28 billion real-asset platform Australian dollars.
However, Mirvac has since emerged as a potential AWOF suitor. This led some key shareholders to requisition a meeting of unitholders to vote on their choice.
At least 50% of the total votes that may be cast by AWOF Unitholders must be in favor for a change to take effect.
A source said the AWOF administrator of IPE Real Assets would not make a recommendation. "It's up to investors to decide."
A Dexus spokesperson said: "After a period of investor engagement, we will present an enhanced proposal supported by the combined platform that will bring together the strengths of AMP Capital and the Dexus platform."
The spokesperson said the proposal presented by Dexus was "extremely compelling". "We look forward to investors reviewing our revised proposal and having their say," the spokesperson added.
A spokesperson for AMP Capital said Dexus had offered "governance and fee improvements as well as significant alignment capital."
He added: "With continued global and domestic uncertainty, we now believe more than ever that experience, reputation and results are of paramount importance to investors."
Separately, it is also reported that other listed real estate groups – GPT and Vicinity Centers – are considering running the smaller AMP Capital Shopping Center Fund and related AMP Capital Retail Trust.
GPT is also believed to be seeking to engage with unitholders of the mall fund to generate interest and support for its proposal to merge the fund with GPT's wholesale vehicle to form an expanded fund with approximately A$7.5 billion in assets.
GPT's move came after industry-leading super fund UniSuper transferred its A$2.8 billion retail mandate to the company.
The AMP Shopping Center fund has 14 assets in Australia and New Zealand and most recently acquired an additional 25% stake in Sydney's Macquarie Center for A$442.5 million.
Industry sources have told local media that the owner of the listed shopping centre, Vicinity Centres, is also keen to take over management of the shopping center fund and its sister fund, AMP Capital Retail Trust.
To read the latest edition of the latest IPE Real Assets magazine, click here.