Aberdeen office market eyes higher oil price as leasing activity rebounds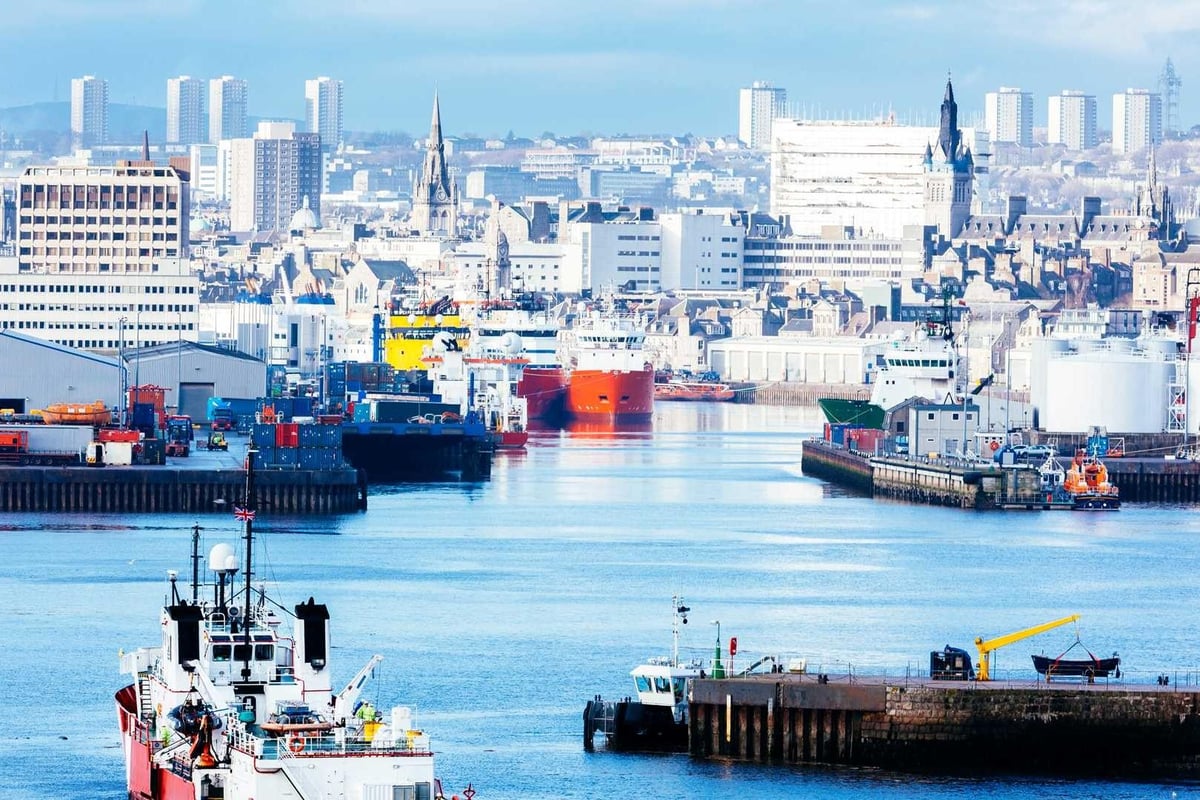 Some 60,000 square feet of space was traded in the second quarter between April and June, according to Knight Frank.
Activity over the past three months brings total take-up for the first half of 2022 to 250,000 square feet – a substantial increase from the 55,597 square feet leased in the same period last year when the market was heavily impacted by the fallout from Covid19.
The 60,000 square feet from April to June was also more than double the 26,695 square feet traded in the same quarter in 2021. The biggest deal last quarter was Orega's deal to manage 15,000 square feet at the Silver Fin Building in Aberdeen.
Eric Shearer, Knight Frank Aberdeen Office Manager, said: "The first half of the year has been relatively positive, with the Silver Fin Building deal providing a real boost to the office market. While there's usually a lull as the summer holiday season approaches, there are enough deals on the horizon for the second half to remain cautiously optimistic about the six months ahead.
"The price of oil is helping to support activity in the industrial market, but it hasn't really hit the offices yet. We expect this to change in the remainder of 2022 and into 2023, with oil prices expected to remain elevated for some time to come, acting as an additional catalyst for the office market recovery. »
Meanwhile, property adviser CBRE has released its latest figures for the Aberdeen office market, which broadly mirror those of Knight Frank.
CBRE said total underwriting in the first half was 256,426 square feet, an increase of 361% over the same period in 2021.
The Aberdeen office market has been reviewed by property companies Knight Frank and CBRE in their latest reports.
The company said the continued decline in office availability in the city should be encouraged, with supply now standing at 2.6 million square feet, down 3% from the previous quarter and down 9.2% year over year. Category A space in the city remains scarcer, at around 300,000 square feet.
Amy Tyler, Associate Director of CBRE in Aberdeen, said: "Since 2015, the Aberdeen office market has not seen such high levels of occupier takeover in the first six months of the year. The city has always been and will remain an attractive place for occupants.
"As the world migrates to renewable energy, there is perhaps no city better placed to embrace this change, with Aberdeen already a leader in sustainable energy development. Looking ahead, we expect a substantial increase in demand for office space in this sector, especially as the city remains a great place to live and work.
Other notable deals recently include Craig International taking 9,149 square feet of space at Tern Place, Bridge of Don.
Read more
Read more
Edinburgh and Glasgow office markets have seen mixed fortunes in the last quarter